Jens Cage Tidy -Seed Catcher for Round Cages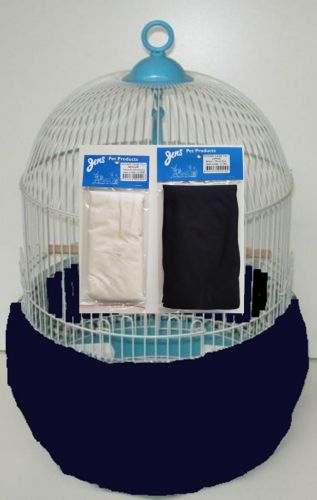 Calico Material Bird Cage Seed Catcher for round cages. The measurements are the diameter of the fabric, so cage diameter needs to be Medium 35-50cm and Large 45-60cm to fit



You are currently not logged in. Please

log in

to view pricing.



| | |
| --- | --- |
| code | product |
| CTRMB | Medium Cage Tidy Round diameter 54cm - 67cm BLACK |
| CTRMW | Medium Cage Tidy Round Diameter 54cm - 67cm WHITE |
| CTRLB | Large Cage Tidy Round diameter 66cm - 76cm BLACK |
| CTRLW | Large Cage Tidy Round diameter from 66cm - 76cm WHITE |