Goldfish Floating Food Pellet #1mm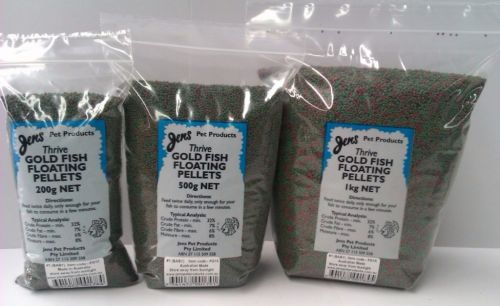 Made in Australia Goldfish Food in a Floating 1mm Pellet for small fish. These are a high quality food for all Koi and Goldfish, Feedwell Gold Fish and Koi pellets are 32% protein.



You are currently not logged in. Please

log in

to view pricing.



| | |
| --- | --- |
| code | product |
| PG1200 | Goldfish Floating Food Pellet #1 - 200g |
| PG1500 | Goldfish Floating Food Pellet #1 500g |
| PG1K | Goldfish Floating Food Pellet #1 - 1 kg |
| PG1K5 | Goldfish Floating Food Pellets #1 - 5kg |
| PG1K16 | Goldfish Koi Floating Food BABY 1mm Pellet 16kg bag |